iOS 9.3.5 - iOS 9.3.6 Jailbreak
Last Updated: 2019-07-23
iOS 9.3.6 is now can be jailbroken using Phœnix. The Latest version of Phœnix Jailbreak supports both iOS 9.3.5 and iOS 9.3.6 There are two methods to Install Phœnix Jailbreak on iOS 9.3.5 - iOS 9.3.6
Install via TaigOne
Install using Cydia Impactor
Install Phœnix Jailbreak via TaigOne
Tap on the button below to Install TaigOne latest version (v 1.4.0). Then Open TaigOne App and Install Phoenix Jailbreak using TaigOne.
Install TaigOne
Install Phœnix Jailbreak using Cydia Impactor
Step 1 - Download Phœnix.ipa for free and keep it in the desktop.
Step 2 - Download the latest version of Cydia Impactor
Step 3 - Connect your device to your computer using original cable. Also make sure that your device is backed up for minimizing the risk of a data loss.
Step 4 - Start Cydia Impactor and drag the IPA onto the top field.
Step 5 - Enter your Apple ID credentials. If you have already signed a few apps using Cydia Impactor you may have to revoke your existiong certificate. To revoke a certificate go to the menu in the Cydia Impactor and find Certificates section and then select revoke.
Step 6 - After the installation you have to mae your developer certificate trust.On your device, go to "Settings > General > Device Management" and trust the certificate.
Step 7 - Run the app and tap on "Prepare For Jailbreak".
Step 8 - Wait for it to respring, then launch Cydia from the Home Screen.
Step 9 - Whenever you reboot, open the app again and tap on "Kickstart Jailbreak".
Step 10 - Whenever the app expires, install it again with Cydia Impactor.
iOS 9.3.6 jailbreak
Unexpectedly Apple releases iOS 9.3.6 for older devices. And Phœnix Jailbreak has been updated its version to support iOS 9.3.6. Download TaigOne app and Install Phœnix Jailbreak to Jailbreak iOS 9.3.6
iOS 9.3.5 Update and Features of iOS 9.3.5
As same as iOS 9.3.4 there are no release notes found for iOS 9.3.5 security update. iOS 9.3.5 released with the build version '13G36' and according to the Apple 'iOS 9.3.5 comes with two important security updates for iPhones and iPads'. If you are running on iOS 9.3.4 it is recommended to update to iOS 9.3.5. There are two reasons for iOS 9.3.4 users to update. First is iOS 9.3.5 is more secures than iOS 9.3.4, And the next reason is there are no full functional jailbreaks released for both iOS 9.3.4 and iOS 9.3.5 and you cannot downgrade back to iOS 9.3.3 or to any other jailbreakable version. But you can use TaiG9's TaigOne for iOS 9.3.4 and iOS 9.3.5. If you plan to update your device, watch the above video before updating to iOS 9.3.5.
On the other hand, if you are running on iOS 9.3.3 or and other below version you are not requested to update. If you are not a huge fan of jailbreak and you are willing to get the security updates, you may go ahead and update to iOS 9.3.5. But if you are a real fan of jailbreak do not update, but keep jailbreak in your device. If you haven't jailbroken your device already, visit Jailbreak Checker in our iOS 12 page, or install TaigOne which helps you to find jailbreak tools according to your iOS version.
How to Install iOS 9.3.5?
Related Articles
Picked for you
Today's hot topic for you is the way to install paid apps for free from your PC. This might feel like unrealistic but we make sure that this is 100% accurate. Tikiri will not let you ditch the loved apps of yours just because they are expensive. Video guide of installing apps from Tikiri is below. Feel free to look at it.
Apple releases iOS 9.3.6
Apple releases iOS 9.3.6 as the latest version of iOS 9 range. The goal of this update is fix some issues of older versions of iPads and iPhones.
This is the release note of Apple.
"iOS 9.3.6 addresses an issue that could impact GPS location performance and could cause system date and time to be incorrect.This update is recommended for all users."
iOS 9.3.6 supported devices
iPhone 4s
iPad mini (1st generation)
iPad 2
iPad (3rd generation)
Phœnix Jailbreak
Phœnix Jailbreak is a work of two well known iOS hackers named Siguza and Tihmstar. The particular jailbreak solution only works with iOS 9.3.5 and supports 32 bit devices. Also it is a semi thetered jailbreak and you will have to rejailbreak your device after restarting. In addition, they credit Luca Todesco, Max Bazaliy, and jk9357 for providing additional input and UI elements.
iOS 9.3.4 Jailbroken by Luca Todesco
Well known hacker 'qwertyoruiop' has posted some images on his Twitter account showing Cydia running on iOS 9.3.4 and it brings hopes to the iOS 9.3.4 users about jailbreaking iOS 9.3.4 running devices. As per previous knowledge of jailbreaking world Luca Todesco(@qwertyoruiop) has never released a jailbreak tool for jailbreaking community but he helps to Apple to prevent jailbreak and close the holes which jailbreak developers access the system root.

So we could not beleive on qwertyoruiop as jailbreak lovers but it is a good sign for ios 9.3.4 jailbreak developers. Lets have a closer look at TaiG9's iOS 9.3.4 jailbreak tool.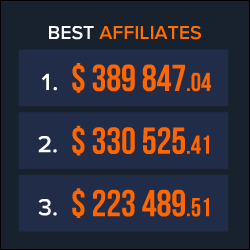 Bookmark us to find easily and jailbreak your iOS 9.3.4 running devices with TaiG9.
As you already know, iOS 13 beta is the latest iOS version in the field so far.
iOS 13 Jailbreak Release Date
iOS 13 will be released officially to the public mostly on September 2019. Still iOS 13 is in beta stages and it is certain that Apple will take their best efforts to heighten the security of iOS 13. But having said that, jailbreak lovers will find a loophole to root access iOS firmware as Luca, CoooStar and Pwn20wnd has done already. Jailbreak iOS 13 . How come? you 've got to be a believer of proud jailbreak developers like Luca Todesco, Coolstar, Pwn20wnd, tihmstar and dozen others.
TaigOne Triplet
Do not need to jailbreak the iPhone but still need those awesome jailbrake apps? Well, no need to worry anymore. Team Taig presents TaigOne with many interesting features such as Jailbreak Finder, Tikiri App Store(Paid apps for free) and TaigOne downgrader. Check this amazing triplet by clicking TaigOne Triplet.

Bookmark us to find easily and jailbreak your iOS 9.3.4 running devices with TaiG9.
Jailbreak Related Videos
How TaigOne Works
What is TaigOne themes
Tikiri App Store